---
Content Writing
I will write professional copy for your print or web contents. Please contact me, we can discuss your requirements.
Training Programs
Graphic design, web design, web coding, essential wordpress training with Adobe programs.
---
Web Development
I'm a web designer and front end developer. Generally, I used Adobe Photoshop or Adobe Experience Design for web user interface design and then coding HTML5, CSS3 and Bootstrap technologies. I can design and code web sites, ready for becoming WordPress themes.
Web & Graphic Design Trainer
I was working as a trainer for 3 years in Bilge Adam Information Technologies Academy that works base on Turkey. I have been teaching Adobe products such as illustrator, photoshop, InDesign, Dreamweaver and content editing with WordPress.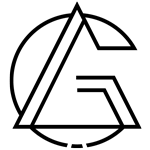 Graphic Designer
I have 6 years experiences in the graphic design field, I designed more than 100 logos, icons, created lots of corporate identities, worked print base works such as brochures, catalogs, business cards, annual reports as well as digital design like interactive brochures, presentations etc...